LosingCTRL for GMTKJam2020
---
We made it! 48 hours, one theme and three devs completely OUT OF CONTROL!
As part of the GMTK GameJam 2020 part of our team decided to participate and came up with the idea for LosingCTRL.
Ctrl+C Ctrl+V your way through this little Puzzle Game and help a robot friend navigate through different levels.
In LosingCTRL you help a little robot through a world that is falling apart only using their ability to copy and paste. You can select parts or the whole level by clicking and dragging on desktop or using the on screen buttons and touch on mobile browsers.

We - namely Laura, Louis and Paul from IndieBurg - wanted to incorporate the theme quite literally. Finding a game design was hard but as soon as we thought about the literally losing CTRL keys, we were set on it.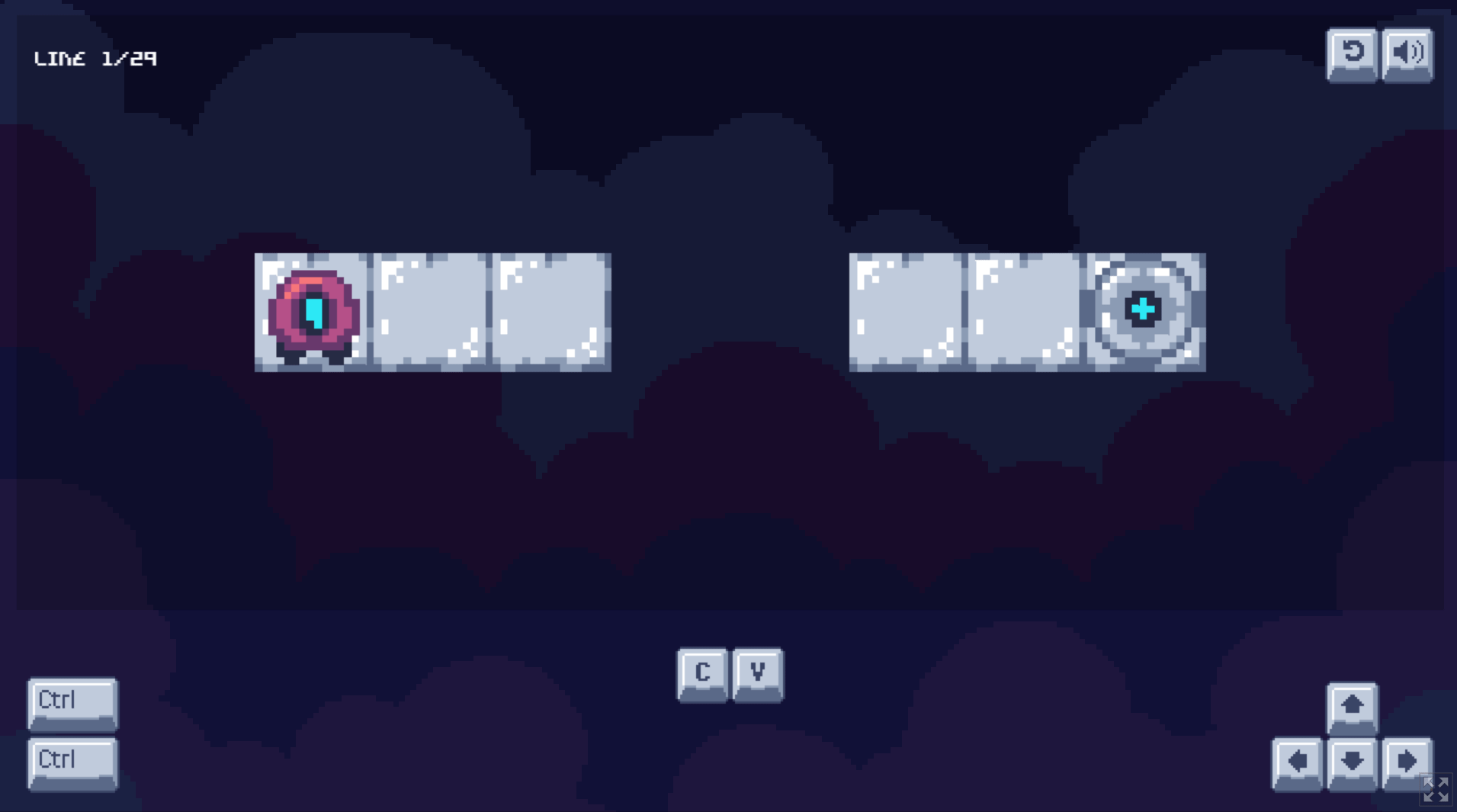 The core mechanic revolves around usual actions you perform with control keys. It's a classic puzzle experience with increasingly difficult levels. You can copy and paste not only parts of the floor but the surrounding void as well to make a path for the little robot. We tried to explore the concept as best as we could during the short time of the game jam and experimented with key pickups and lava as a turn-based threat to get some more complex levels.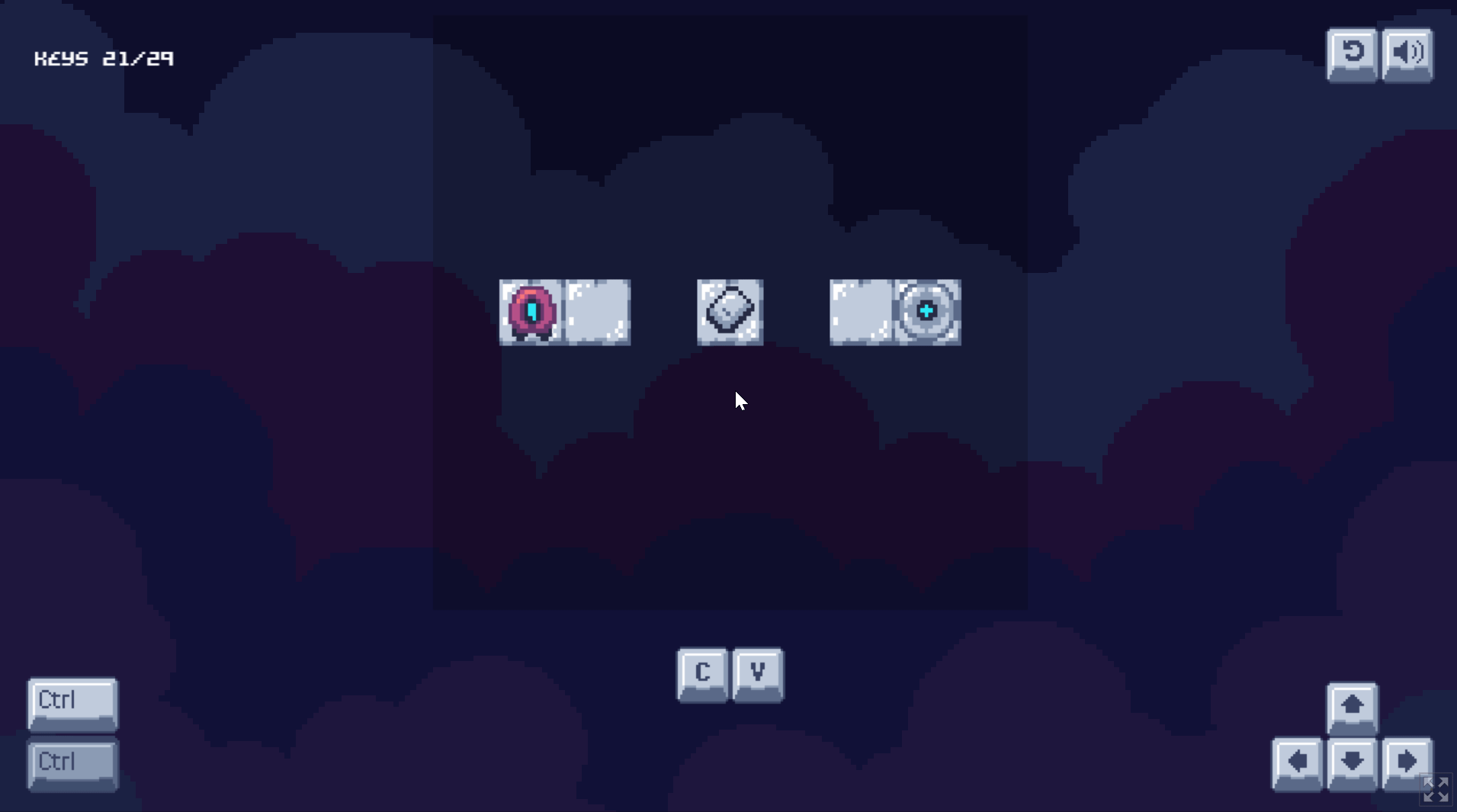 All code, art and sound were made during this weekend and you can play the game in your browser and even on mobile! (We included the onscreen key especially for that. Which also turned out to be a great visual for tutorials and recordings by chance :D)

Let us know if you make it through to the end ! And what levels you liked the best :)

The LosingCTRL Team - Laura, Louis & Paul